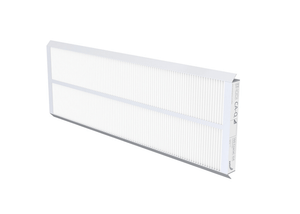 Zehnder G4 Filter for ComfoAir Q 350 450 600
$3114

$31.14
---
Zehnder G4 Filter for ComfoAir Q 350 450 600
Zehnder G4 filter is equivalent to MERV 7/8.
Filter fits:
ComfoAir Q 350
Comfoair Q 450
ComfoAir Q 600
Need help to change your Zehnder HRV or ERV filter?
Watch this Small Planet Supply informational video on changing your HRV or ERV filter.  You can also learn about how to perform routine maintenance (including how to change your HRV or ERV filter with Small Planet Supply's Small Planet University Zehnder Routine Maintenance Course.
---